Aesthetic Smile Designs
January 5, 2022
Comprehensive Approach Makes Perfect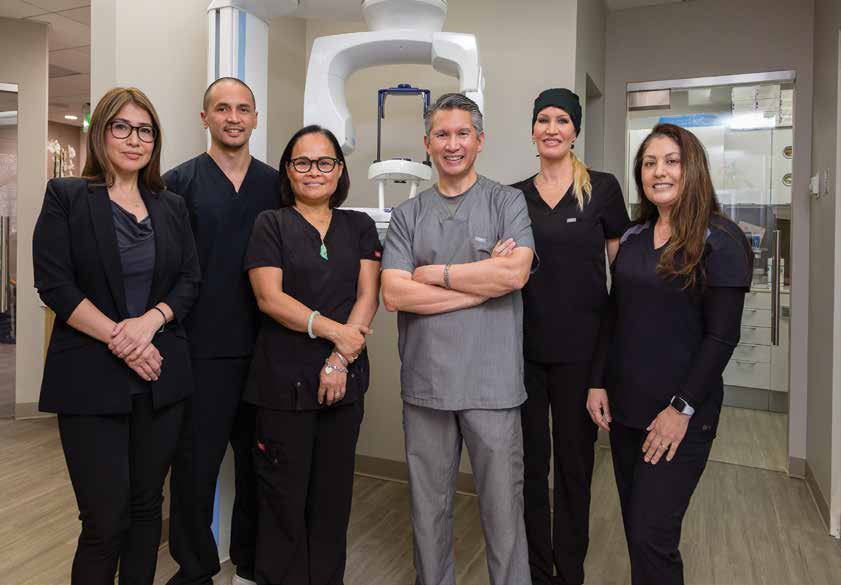 Dentistry has come a long way over the past few decades. New inroads include a strong focus on functional dentistry, which ensures your smile looks as good as your bite. Cosmetic, functional, and restorative dentist Bernie B. Villadiego, DDS, uses the latest techniques and a comprehensive approach to help patients keep their smiles bright and mouths free of disease at his Aesthetic Smile Designs practice in Calabasas.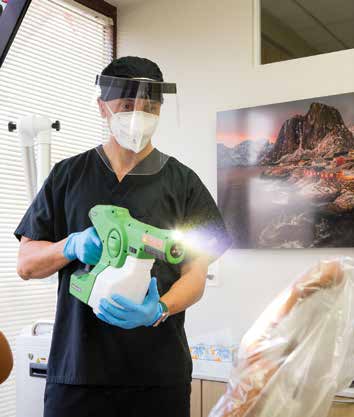 Aesthetic Smile Designs focuses on cosmetic dentistry; TMJ/TMD; periodontal therapy; and specifically, Biorejuvenation Dentistry. Biorejuvenation Dentistry focuses on the entire chewing system and restores worn and broken-down teeth, rejuvenates facial appearance, relaxes strained neck and shoulder muscles, alleviates headaches, repositions the spine and jaw, re-engineers a collapsed bite, and/or realigns the jaw position.

"A smile that looks, feels, and functions at its best not only relies upon the absence of dental disease, but also how well your teeth fit together," explains Dr. Villadiego. "This includes the proper distribution of forces; TMJ (jaw joint) function; and musculoskeletal harmony. The bite is like the foundation that a building sits upon. Without a stable oral foundation, patients can experience cracked or damaged teeth, receding gums, and even headaches and neck and shoulder pain. If we only apply a cosmetic fix to these problems without looking at the entire chewing system, they will continue to occur." Highly trained dentists like Dr. Bernie Villadiego can fix both cavities and the underlying causes.

One of the most exciting developments in dental diagnostic technology is 3D dental imaging, which helps dentists get a superior view to better determine your next step of treatment. Dr. Villadiego employs cone beam computed tomography machines (CBCT) to provide a 3D rendition of his patients' mouths, jaws, skull, sinuses, and airways. This is far superior to traditional 2D X-rays. It helps diagnose a range of issues from airway/breathing issues to implant placements to hidden pathologies. Other advances include the Wand, a computer-controlled anesthetic delivery system that enables pain-free injections, and digital X-rays, which reduce radiation by as much as 80 percent.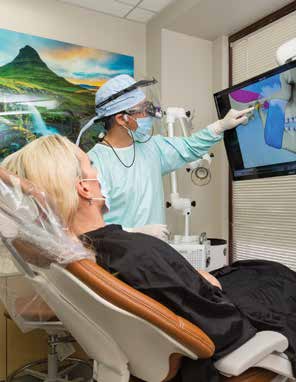 Dr. Villadiego has practiced dentistry in the San Fernando Valley for more than 30 years. He received his DDS degree from Creighton University School of Dentistry in 1989 and completed his general practice residency program at the esteemed Los Angeles County/USC Medical Center. He established a private practice with an emphasis in aesthetic and reconstructive dentistry in Chatsworth before relocating to his current Calabasas practice.

"Most dental offices focus on short-term fixes, treating one tooth at a time," notes Dr. Villadiego. "Patients often become frustrated and disillusioned. We believe in long-term fixes that will last many years longer than silver or composite fillings." Aging and worn teeth or malposition of the teeth and jaw can lead to/cause severe headaches, neck and shoulder muscle tightening, breathing issues, or postural changes of the spine. Most patients, and even dentists, are not aware these conditions can be related to their mouth. Dr. Bernie Villadiego focuses on stabilizing his patients' teeth, jaw, and supporting tissues so patients may enjoy a healthy mouth and the gorgeous smile they always wanted.

Dr. Bernie Villadiego remains dedicated to mentoring both practicing and future dentists. He serves on the faculty at several teaching institutions, including Spear Education Center in Arizona, Stewart Center in Texas, Esthetic Professionals in California, and the soon-to-be-open Dental teaching facility in Oklahoma. The knowledgeable, compassionate dentist looks forward to educating and motivating new and current patients throughout Calabasas and beyond, helping all achieve long-term dental health.