Welcome to Moab
December 11, 2020
Utah's Gateway to Adventure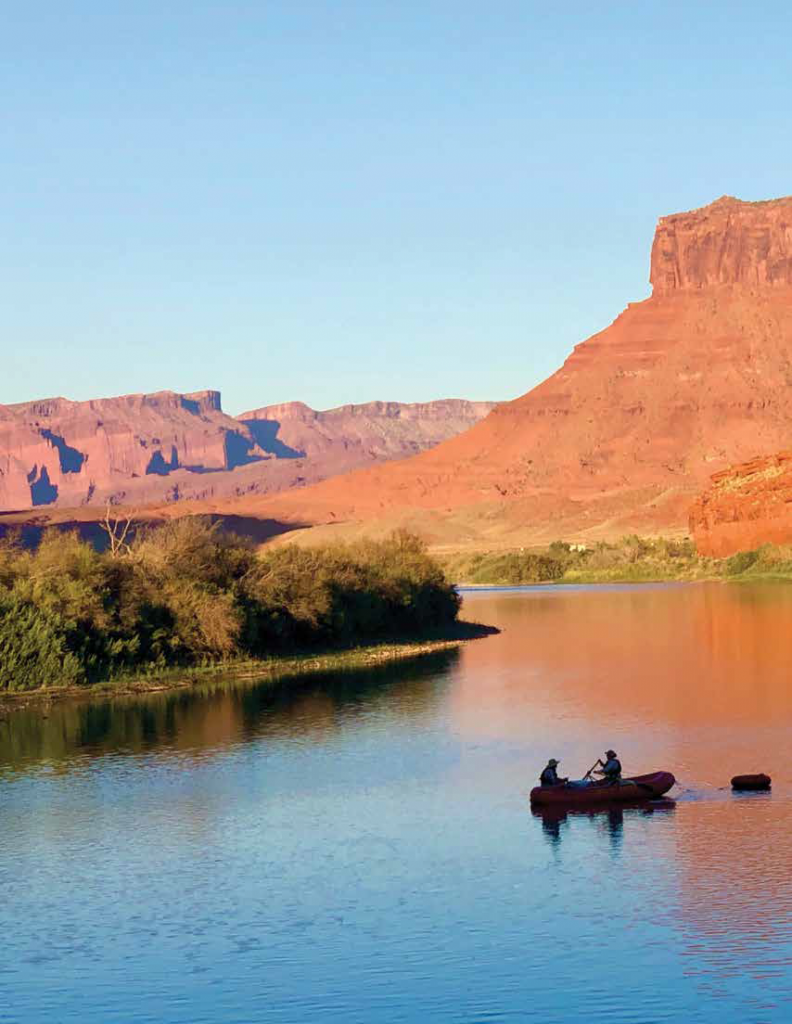 For spectacular red-rock adventures, visit Moab. Utah's gateway city features two breathtaking national parks, Canyonlands and Arches. It's about a 13-hour drive from Los Angeles, so plan to stop along the way. After arriving in eastern Utah, travel south from Highway 70 towards Highway 191. You'll pass exits to various dinosaur stomping grounds where you can hike amid these ancient giants' footsteps. Once you reach the small town of Moab, enjoy modern conveniences, including a variety of charming hotels, shops, galleries, and restaurants.

The real show takes place outside town, surrounded by some of the planet's most stunning red-rock scenery. Just five miles from Moab, Arches National Park offers amazing views of over 2,000 arches. Drive to myriad viewpoints within the park for short hikes, such as the Park Avenue Trail, or longer ones, including the world-renowned Delicate Arch, soaring 480 remarkable feet high amid azure-blue desert skies.

Visit a maze of canyons and stone monoliths at Canyonlands, Utah's largest national park. The landscape looks more like Mars, but it's located merely 32 miles from Moab. Follow Highway 191 north to Highway 313 and then drive southwest 22 miles to the park. In less than an hour, you can hike, drive, canoe, or bike back in time through millions of years of geology. If you're lucky, you may spot rock squirrels, lizards, chipmunks, hawks, eagles, mule deer, desert cottontail rabbits, and more. In the evening, keep your eyes open for coyotes, black bears, elk, foxes, bobcats, and cougars who also call this arid area home.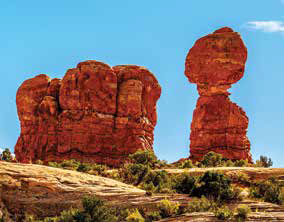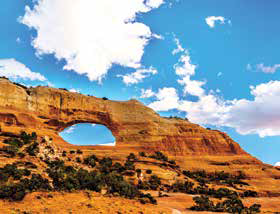 Two rivers, the Colorado and Green, flow through these ancient lands, forming deep, rugged canyons. Perfect for canoeing or kayaking, calm flat waters contrast 14 miles of exhilarating whitewater rapids in Cataract Canyon. The best time to visit the area is spring and fall, when temperatures usually hover between 70 and 90 degrees. Visit discovermoab.com to learn more about your next socially distant, out-of-this-world vacation.