The Kingdom Is Expanding…
March 1, 2019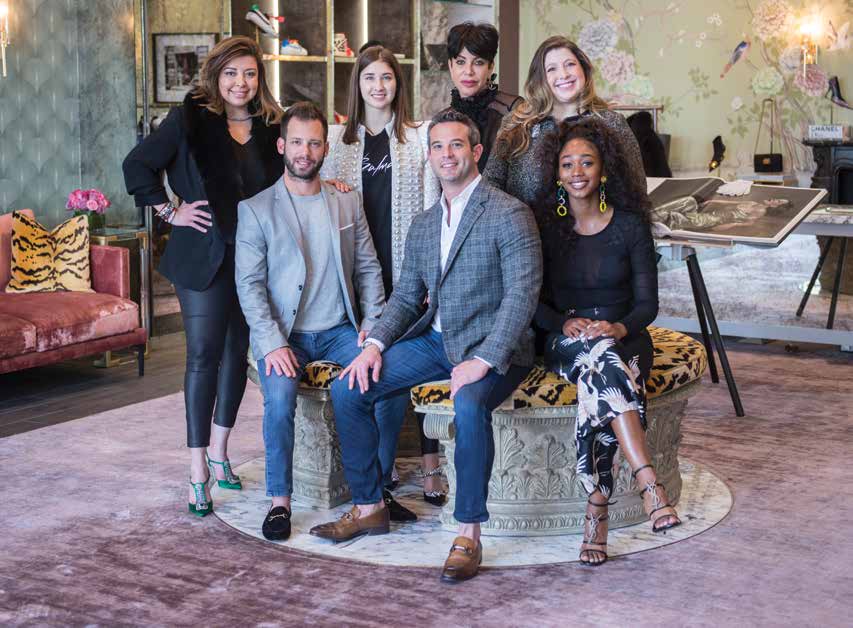 The Kingdom at the Calabasas Commons is growing. For the past two years, this luxe boutique has offered a perfectly curated collection of designer shoes and accessories to make any woman feel like a queen. Now, co-owners David Lipp and Jason Salstein have decided to branch out in early 2020 to add women's clothing to the mix. In addition, they will be bringing in men's shoes to turn the local SoCal man into a king.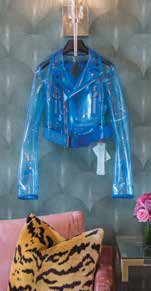 The current plush-yet-relaxed showroom feels like a comfy castle overflowing with charm and elegance, with everything from velvet couches and a pink and mauve rug to delicate shagreen and chinoiserie wallpaper. The store's unique signature elements include tiger velvet benches and pillows, a posh marble fireplace, and inlaid Fornasetti tile. This amazing space will soon be transformed into a men's boutique while the women's store grows even larger a few doors down.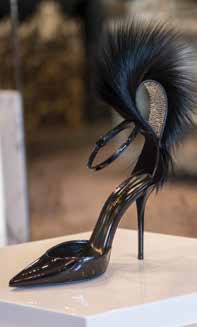 The new location will continue to cater to the iconic Calabasas area woman. "Although we can't reveal too much yet, we can say that it will be very designer and luxury driven," notes Salstein. "It will carry core basics and pieces that the everyday women can wear, such as jeans, sneakers, and t-shirts. Our loyal customers have real lives and are quite casual and effortless in their dress. They think about their outfits but don't want to be fussy and overthink them."

The men's store idea was born of necessity. The owners received countless requests from customers' husbands asking, "What about us?" They decided to comply. Since menswear is one of the hottest categories right now, The Kingdom stylists will have plenty of room to showcase the evolution of men's fashion, offering both classic and current trends. The store will focus on footwear with a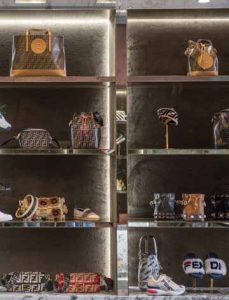 versatile mix of sneakers, sartorial shoes, and driving loafers, plus leather goods and ready-to-wear pieces, such as hoodies and tees, all designed to fit customers' eclectic lifestyles. "These guys are both businessmen and athletes who leave the office early to head to Malibu, the golf course, or a Lakers game," says Lipp. "We need to make sure they have the dress shoe for their executive meetings, as well as the hottest sneaker for courtside seats."
Both stores will carry a mix of designer and contemporary fashions, including existing brands such as Saint Laurent and Off White plus a variety of up-and-coming designers to round out the mix. As they do now, The Kingdom owners pride themselves on providing a chill shopping experience without overly aggressive sales people buzzing around. Personable, knowledgeable stylists are always on hand to help customers find their perfect styles, colors, and sizes, making sure the shoe fits in every sense of the word.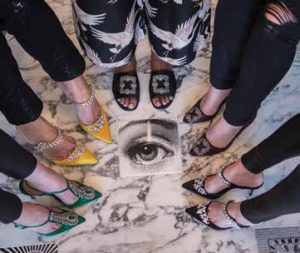 The Kingdom sells one-of-a-kind runway pieces alongside Gucci New Ace sneakers. Since Salstein, who has been designing and buying luxury brands for decades, works in the store, he and longtime friend Lipp know their customers individually and shop specifically for them while in Paris and Milan. They strive for luxury without pretentiousness, uncovering fashionable items that appeal to everyday, down-to-earth SoCal princes and princesses.
by Lori Berezin
Photography by Pristine Portraits