Empowering Clients Since 2004: Skin Savvy Medical Spa
July 1, 2018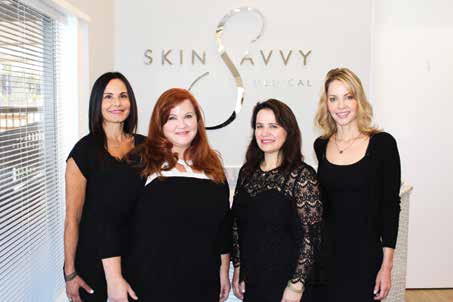 Founder Jennifer Salerno, RN, and her highly experienced staff at Skin Savvy Medical Spa bring more than just expertise and passion to their patients. They help them feel more confident, creating a friendly, intimate atmosphere that encourages them to recognize their natural, unique beauty.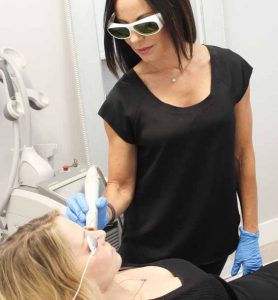 Salerno, a registered nurse for over 25 years, struggled with her own skin issues, which included sun damage, rosacea, and premature aging. She studied medical aesthetics to regain her self-confidence and take control of her skin. After achieving successful results, she opened her own medical spa to teach and empower others. She created a cutting-edge, community based medical spa in 2004 in the South Bay, which continues to rank in the top 1% of the country's premium medical aesthetic providers for Botox and dermal fillers. She recently opened a second Skin Savvy location in Westlake Village.
"At Skin Savvy, we don't just focus on the wrinkles and blemishes that make us feel like we aren't good enough," explains Salerno. "We teach patients to see their overall appearance, not concentrate on a specific spot, wrinkle, or sag but view the entire face, the smile, the mischievous twinkle in the eye." Their anti-aging artists help patients identify the specific areas that can simply use a little lift here or a little smoothing there.
Skin Savvy offers more than 20 different dermal fillers and other injectables to achieve the most natural result. Their liquid facelift helps patients appear years younger in as little as an hour. Additional services include the revolutionary truSculpt 3D that diminishes areas that diet and exercise can't always resolve, such as unwanted pockets of fat from the waist, stomach, and thighs. Using safe, effective radio-frequency energy that feels a lot like a hot stone massage, truSculpt 3D delivers impressive results after only two or three treatments, without surgery or downtime.
The expert staff offers a variety of services from Fire and Ice Facials and skin peels to fat-burner shots and the hot new anti-aging trend, microneedling, which reverses sun damage, scarring, and wrinkles by stimulating collagen and elastin with tiny, pain-free needles. Using the only FDA-approved microneedling device, SkinPen by Bellus, they can reach stem cells deep in the dermis to create healthier, more youthful skin.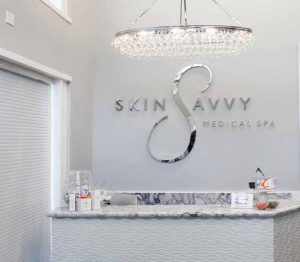 Skin Savvy's Medical Director, Dr. Simona C. Arcan, DMD, MD, partnered with Salerno in 2005. Dr. Arcan is board certified with the American Board of Maxillofacial Surgery. She specializes in facial reconstruction and possesses extensive experience in minimally invasive esthetic procedures, such as Botox injections, the use of dermal fillers, and laser treatments for facial rejuvenation. Arcan received her medical degree from the USC in 1998 and a dental degree from the University of Alabama in 1994. In 2001, Dr. Arcan and a cosmetic fellowship through the American Academy of Cosmetic Surgery in California in 2002.
Salerno has been a registered nurse for over 20 years. She spent 12 years working in the emergency department of Cedars –Sinai Medical Center. Her passion for anti-aging medicine developed over the years after attending many medical aesthetic and dermatology related classes. She belongs to the Association of Medical Esthetic Nurses. Her primary goal is educating her patients about how skin ages or, more importantly, how it doesn't age.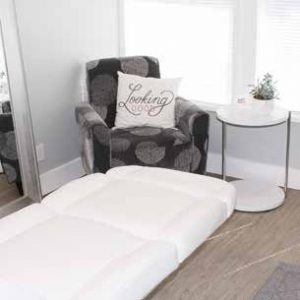 She and her husband relocated with their six children from Redondo Beach to Agoura Hills. They are a blended family, a real life "Brady Bunch." She takes pride in being a mom, wife, friend, well-established business owner, and medical aesthetic professional. Salerno spends her days at the Skin Savvy Medical Spa helping patients regain that uplifted, radiant look so they can see that vibrant skin that they always hoped for, every time they look in the mirror.
Skin Savvy
870 Hampshire Rd.
Westlake Village
805.358.1222
skinsavvy.com
By Lori Berezin
Photography by Taryn Landberg