Brilliance Dermatology
September 5, 2022
Where Simple Changes Make All the Difference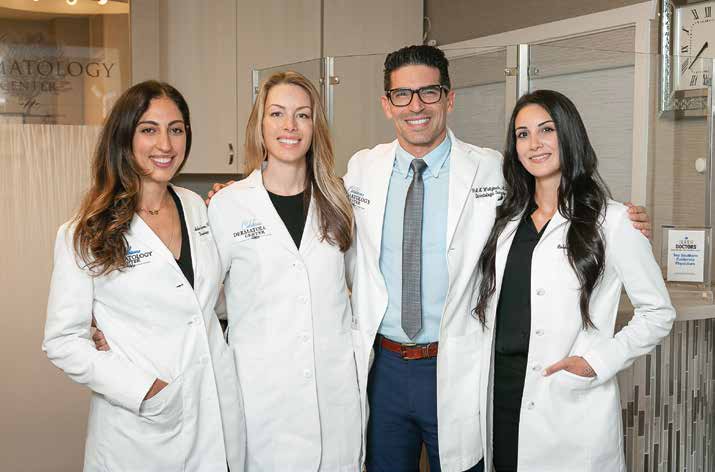 Dermatologists address it all—from beautifying cosmetic procedures to body sculpting and life-saving skin-cancer surgeries. In 2012, Calabasas native, board-certified dermatologist, and Mohs surgeon Hal M. Weitzbuch, M.D., M.S., F.A.A.D., returned to his roots to become Medical Director of Calabasas Dermatology Center, where Dr. Robert De Stefano previously treated patients since 1989. Now, a decade later, Dr. Weitzbuch has expanded his office with a second location in Thousand Oaks plus a new name that reflects his high standard of patient care—Brilliance Dermatology.

"Brilliance Dermatology provides the same unsurpassable experience and amazing staff that patients of all ages—from pediatric to geriatric—have come to expect," says Dr. Weitzbuch. "Our Calabasas office remains exactly the same. I'll still see patients there, as well as at our new location in Thousand Oaks. We're simply turning up the brilliance with a second location offering convenient on-site parking, a Quest lab, and a pharmacy."

Both cutting-edge medical offices offer medical, cosmetic, and surgical treatments for skin, hair, and nail conditions, such as skin cancer, acne, rashes, warts, and unwanted moles. Cosmetically, they provide a multitude of treatments, such as Botox and Juvederm, Restylane, Voluma, and Sculptra filler injections for facial-wrinkle reduction. Dr. Weitzbuch and his distinguished practitioners—Emily Craft, NP-BC; Katie Frederickson, FNP-BC; Rebecca Gamliel, PA; and others—also perform numerous laser procedures for overall facial rejuvenation, including Secret RF radio-frequency microneedling, Intense Pulsed Light (IPL) Photofacial treatments, and Platelet-rich Plasma (PRP) skin rejuvenation and hair restoration. They also offer state-of- the-art Fractional C02 Laser resurfacing to regenerate collagen and elastin and reverse signs of aging due to sun exposure and environmental pollutants. The doctor also specializes in Mohs micrographic surgical excision for head and neck lesions, with convenient post-op reconstruction right in their offices.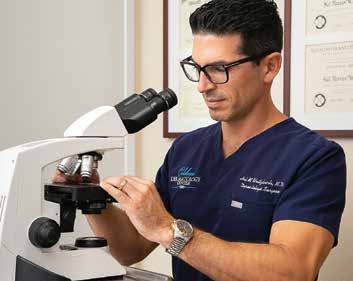 Dr. Weitzbuch and his compassionate staff provide a boutique concierge-style practice where patients receive an elite level of care from start to finish. They pride themselves on not overdoing cosmetic procedures and sending patients home with a refreshed and more youthful look rather than an over-treated and different-looking face. Patients can speak to full-time registered nurses on the phone and always find a provider on call. The doctor and staff also go the extra mile to ensure every patient receives the best experience, such as utilizing specialized pharmacies for the most affordably priced medication. Above all, they spend quality time with each patient, educating them about their condition and all of the risks and benefits of any treatment plan. "We treat our patients as we would our own families—parents, grandparents, and children," says Dr. Weitzbuch.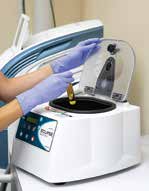 Dr. Weitzbuch received a Bachelor of Science in biomedical engineering from Northwestern University, followed by a master's degree in applied physiology at the Chicago Medical School, where he obtained his medical degree. A one-year surgical internship at Harbor-UCLA Medical Center and dermatology residency at the famed Cook County Hospital followed. He carried his years of training back to Calabasas and Thousand Oaks.
Dr. Weitzbuch also works as a professor of medicine at UCLA, where he teaches dermatology residents, and volunteers his time seeing patients at L.A. County UCLA-Olive View Medical Center. The esteemed doctor sums it up brilliantly, "We're your neighborhood dermatologists for all of your family's skin care needs and look forward to treating patients for decades to come."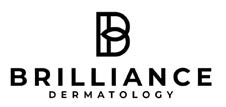 Calabasas Dermatology Center is now Brilliance Dermatology
23501 Park Sorrento, #216
Calabasas
Brilliance Dermatology
Regency Medical Plaza
1000 Newbury Rd., #180
Thousand Oaks
818.446.1994 | 818.222.7495
calabasasdermcenter.com