Body Beauty: Noninvasive Edition
July 12, 2021
What's New and What's Tried and True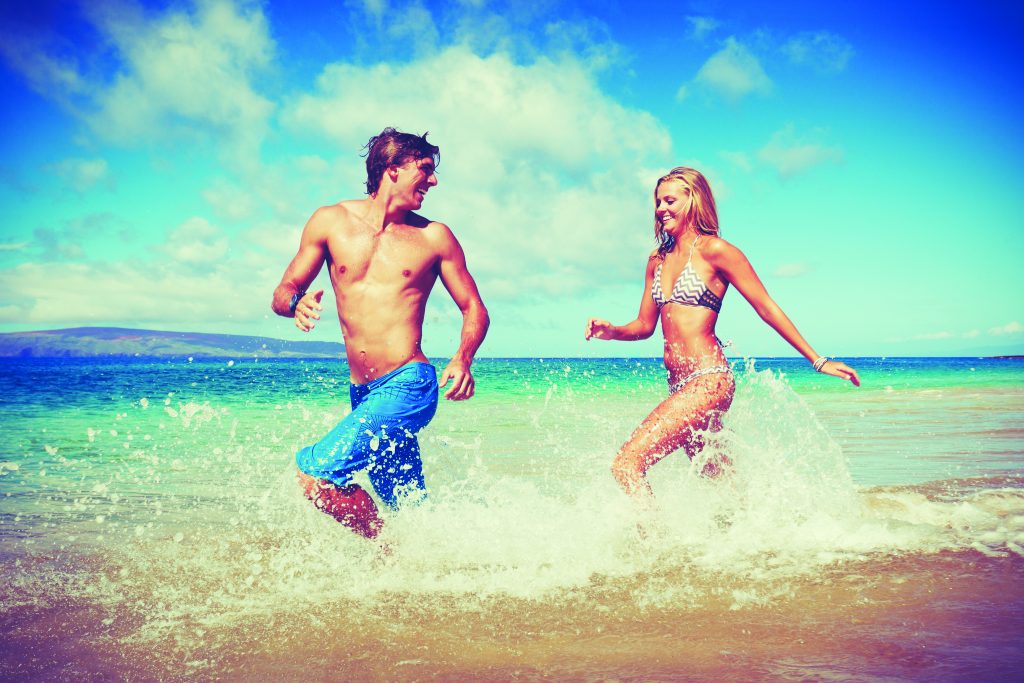 Summer is officially here, and the world is opening up! It is time to get out in a real way, spread our wings, so to speak, and start enjoying life again. Whether this includes travel to a dream destination or just getting together with friends by the pool, there is no doubt that we all want to look our best. Wearing pajamas and sweatpants all day while hiding behind a Zoom profile pic is no longer feasible. The real world is calling. Luckily, there are many noninvasive ways to contour the body with little to no downtime. Of note, there are two new injectable treatments, one that reduces cellulite and another that allows you to lay down more of your own fat. It is all a matter of proportions, so volume can be added where desired and reduced where it is unwanted.
What's New
Qwo™—Finally a long-term solution for cellulite! Qwo is the first ever FDA-approved injectable for permanent reduction of cellulite. It involves a series of treatments that target the tethering of skin. Cellulite dimples are caused by fibrous cords under the skin that pull the skin down, causing indentations at rest that look even deeper in seated positions or when contracting the muscles of the buttocks. Qwo gradually softens these fibrous cords, essentially releasing dimples. Expected side effects are bruising and tenderness that resolve within one to two weeks after each treatment. The good news is that the results are long-term, even permanent in many cases.

Renuva™—We have always seen a higher demand for fat reduction in the summer months. Now, there is a different trend where fat transfer is the goal, essentially moving fat from the waistline, for example, to the buttocks. Common places that benefit from fat transfer are the face and hands. Now, we can add long-term volume to the face, hands, breast, buttocks, or anywhere that fat normally resides. Renuva is a treatment that involves laying down a honeycomb-like matrix under the skin that is replaced by your own body's fat cells within three months. Since they are yours, these fat cells can last up to ten years! The beauty of it is we can add volume where desired without a surgical liposuction procedure.

Fillers for buttocks and hip dip—Of course, adding volume to the body in areas such as the hands, face, buttocks, and hip dip has been done for over 10 years. Voluma, Sculptra, Juvederm, and even Radiesse can be used to revolumize and rejuvenate these areas. I use a cannula technique with most biostimulatory fillers (the ones that induce your own body's collagen production) and needle delivery with the hyaluronic acid gels. Voluma and Lyft as well as Juvederm can provide instant gratification, lasting one to two years, while Sculptra, when done in series, can last up to three years, but there is a one-to-three-month wait for the full effect. There is no downtime other than mild bruising.

Coolsculpting—We still love Coolsculpting for noninvasive fat reduction. Freezing areas of unwanted bulges essentially damages fat without damaging the overlying skin. This results in a ¼-inch to one-inch reduction in fat in treated areas. Many people like to reduce stubborn areas such as the lower belly and love handles or above a C-section scar. Other popular areas are the submental chin (double-chin), inner and outer thighs, arms, and even knees. The beauty of this treatment is that there is no downtime. All activities can resume immediately and results show in four to six weeks.

Emsculpt—Emsculpt is a way to get stronger, leaner abs and arms and lifted, firmer buttocks in a short period of time. The waistline looks smaller, flatter, and firmer, while the arms look more toned. The intensity of this electromagnetic muscle stimulation is unparalleled. One 30-minute session of Emsculpt on the abs is equivalent to doing 20,000 crunches. After a series of four treatments within four weeks, the fatty layer overlying the area is reduced by up to 19%! The treated areas look leaner and more toned. Workouts are then better because muscles are easier to isolate. For people who have diastasis, or separation between the two bellies of the rectus abdominis muscles (this often happens to people after pregnancy or visceral weight gain), Emsculpt can narrow the gap by up to 9 cm, essentially cinching the waist by firming, strengthening, and "knitting" the layers of abdominal muscles together. This procedure has no downtime!

Kybella™—Many patients complain about bra fat but don't want to have surgery. Bra fat is the bulge just beside the armpit or in the back just above the exercise bra that annoys so many. Kybella can be used in this area as a no-downtime nonsurgical solution. Kybella, or deoxycholic acid, is an enzyme naturally found in the gallbladder that assists in digesting dietary fat. When this enzyme is injected into fatty areas, it ruptures fat cells and reduces them permanently. The treatment is FDA-approved as a series in the submental chin (double-chin) area but can also be used to reduce fat in other areas of the body. The bra fat area, the two small bulges commonly found in the uppermost abdomen, and the fatty bulge above a C-section scar are some popular off-label treatment areas for Kybella. This procedure series is quick and effective—with some swelling in the first seven days followed by results in four to six weeks.

Velashape™—We've come full circle back to cellulite. As we head to the beaches on vacation, it is ideal to have firmer, smoother-looking thighs and buttocks. Rather than treat specific individual dimples, this treatment targets larger areas of the lower body and even arms and is perfect in preparation for vacation photos. The Velashape series firms and smooths the skin, using four modalities: infrared light, radiofrequency, suction, and massage. This procedure series is relaxing and feels like a deep-tissue massage. It has no downtime.

Summer fun is here! It is time to shed the stress and pounds that the pandemic added to our bodies. A balanced diet with lots of fruits and vegetables as well as exercise are in order. And a few things to boost confidence are available, with minimal to no downtime. Whether you opt for the new or the tried and true, it is nice to have a morale boost as we head toward our normal life and activities again, this time, with a new appreciation. Remember to look for a qualified, board-certified physician to direct your care.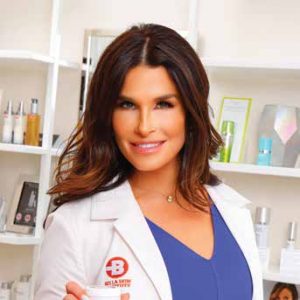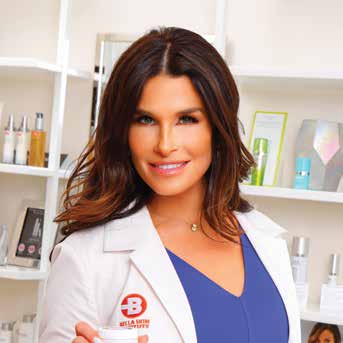 By Anna D. Guanche, MD, FAAD
Board-Certified Dermatologist
Bella Skin Institute, Calabasas
The statements in this article are for general
informational purposes only and do not substitute
for individual medical advice.